The compact line with stamping station and forming station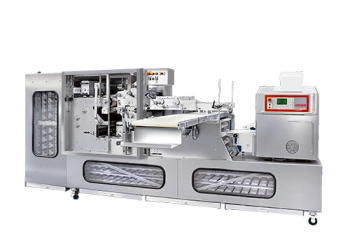 The variety of the G"S" 2000 machine is even greater owing to its universal forming station. You can offer your customers a wide range of attractive roll varieties: from rounded, long-rolled, long-rolled/convoluted up to flattened products.
Performance features:

compact pre-prover with Mini Rex Futura or Multi as head machine
available in K or SL version
max. hourly capacity with prover operation: 2,000-2,500 pieces, continually adjustable
for greater capacity without prover operation, Mini Rex Futura or Multi movable: 1,800-4,000 pieces, continually adjustable
weight ranges Mini Rex Futura / Mini Rex Multi
prover with 145 useable swings (K version with cup swings, SL version with continuous swings), max. weight of each dough piece: approx. 100g
optionally available also with 170 or 220 useable swings
proving time approx. 8 min., with 145 swings and a capacity of 2,000 pieces/hour
stamping device with easily changeable stamping tools
integrated forming station with pre-pressure roller, drag belt, lower and upper belt with continuously adjustable speed for 2-row operation, cross separation max.180 mm
one-row discharge belt for convenient manual removal
power supply: 1.5 kW
weight approx. 1,650 kg
Not every decision has to be a hard one. The following overview shows you at a glance which machines will best meet your demands with regard to the end product. Everything else we'll find out together in a detailed consultation that has only one aim: Making your success perfect and sustainable.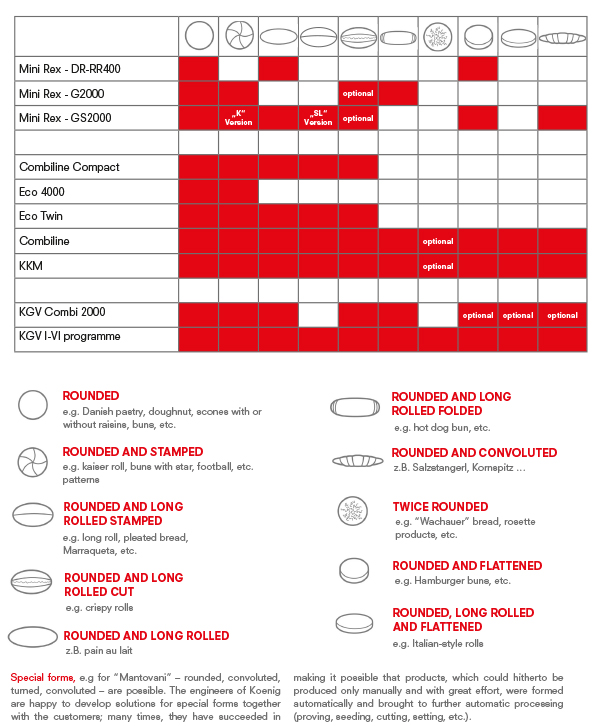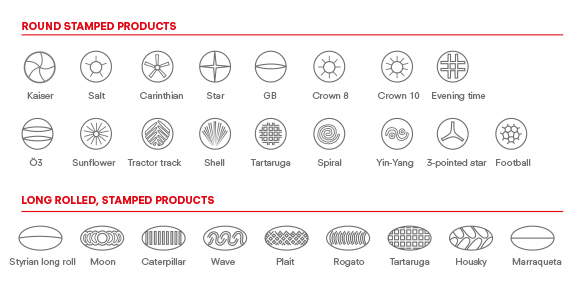 ENQUIRE NOW