[tabby title="MACHINE "]
Let's improve your business together with the EasyPlast. You'll be as happy with Niverplast as we are. We guarantee you lowest cost of ownership.The EasyPlast is a high quality packaging solution for automatic bag placing.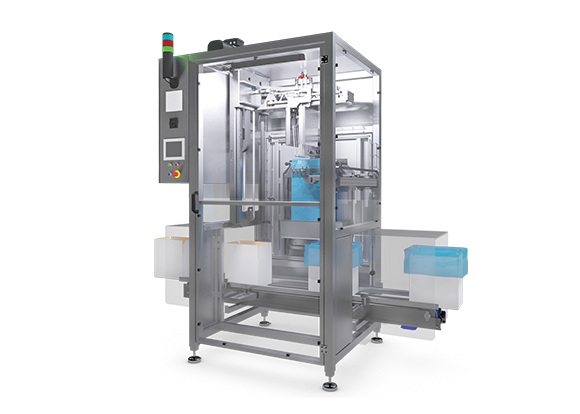 videos
[wonderplugin_carousel id="14″]
[tabby title="FEATURES & BENEFITS"]
Features & benefits
BAG PLACING
FAST
---

Up to 25 boxes, crates or buckets per minute
NON-STOP
---

Bag refill without any production stop
Easy
---

Easy and very simple to operate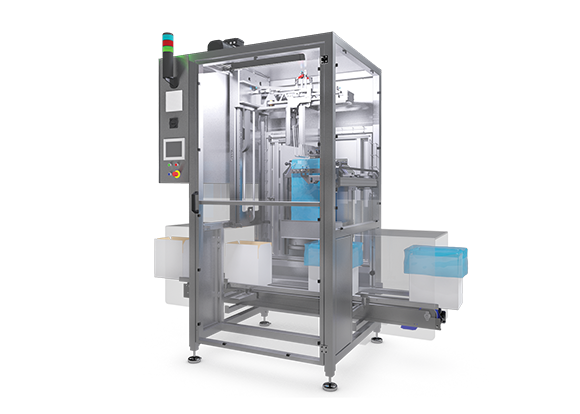 Handles prefabricated EasyOpen bags down to 10 μm (because sealing is not necessary)
24 hours non-stop production
Quick size change-over
Add and adjust recipes for each box size
Very compact design
Left- or right-handed version
On-screen HD visualisation of warnings and possible machine functions
Reliable, low maintenance, cost efficient
Operates stand-alone as well as in any automatic production line
Custom built possibilities on request
Guaranteed lowest Total Cost of Ownership
[tabby title="HOW IT WORKS "]
STEP 1
Product carrier input
Your erected boxes/crates/buckets are fed into the EasyPlast.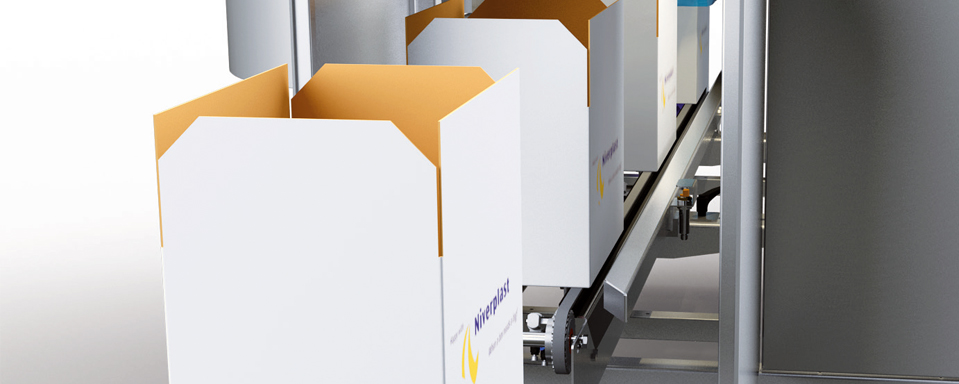 STEP 2
Bag opening
During the box input a prefabricated bag is picked up by a vacuum gripper. Thanks to the EasyOpen system only one bag side is picked up while the other stays into the bag store.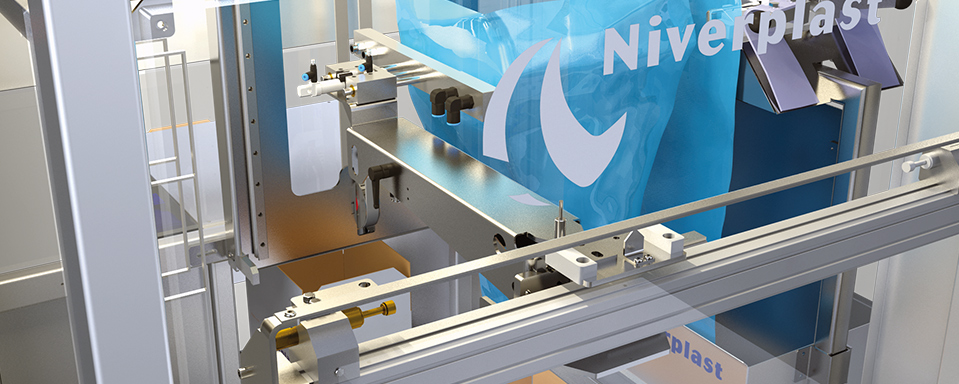 STEP 3
Bag spreading
The spreading unit takes over the bag from the bag store. In a downward movement the two spreading plates place the bag tightly over the box corners.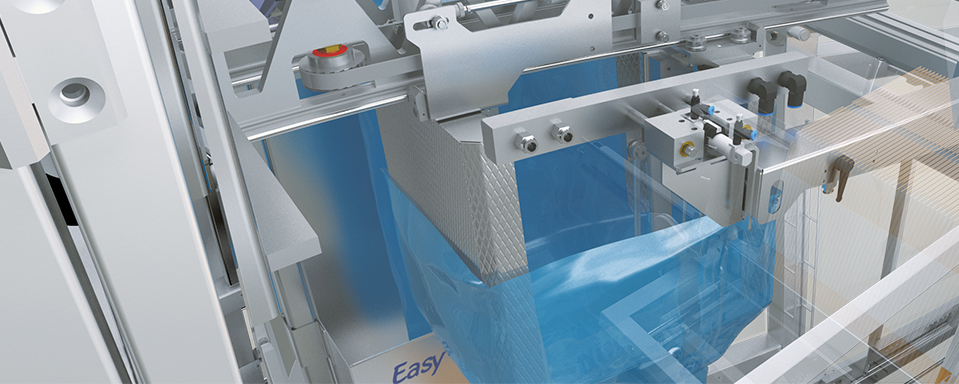 STEP 4
Bag inserting
While placing the bag, two folding bars move into the box to position the bag tightly in the box corners. In this way the amount of enclosed air between bag and box is minimized.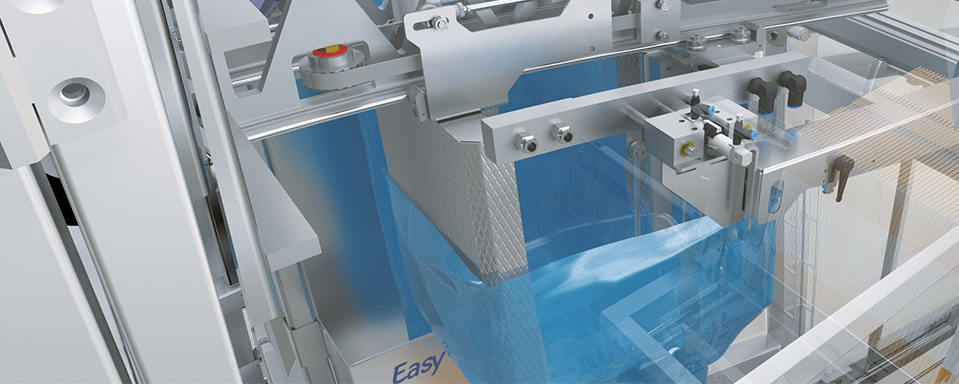 STEP 5
Bag in box
The result: a bag in a box ready to be filled with your product!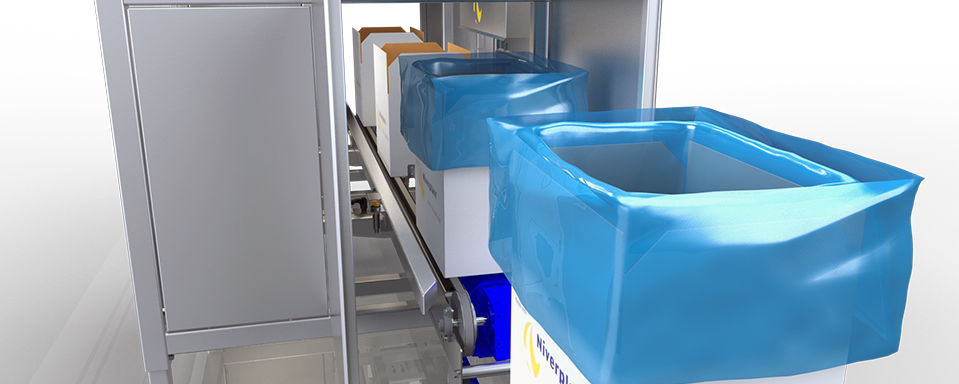 [tabby title="OPTIONS "]
Options
BAG PLACING
High speed
---

Up to 25 boxes, crates or buckets per minute
Completely adjustable
---

Add and adjust recipes for each box size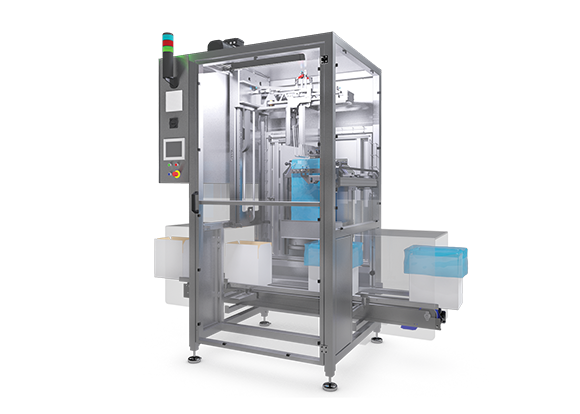 Completely stainless steel version
Data printing/label application on bag
1000 bags in store
High speed version (servo driven)
Tight bag placing
Upper flap folding 180° before bag placing
Bags: 45° bottom cross seal (result: bags with square bottoms to prevent that your product stays behind in the corners of the film)
Integrated inspection and bag store door to place the EasyPlast in small spaces or against the wall
[tabbyending]
ENQUIRE NOW