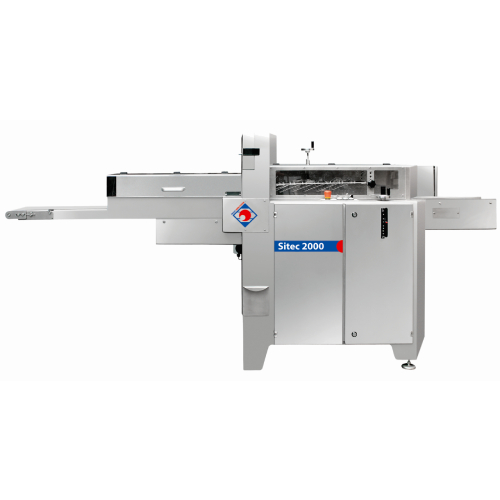 Rego Herlitzius Sitec models
Efficient, precise, and user-friendly sickle blade machines.
The 200 mm-wide sprocket-fed line in the 2000 ensures a continuous and convenient infeed of bread.
With cutting performance of 270 slices a minute, the integrated sickle blade is ideal for coarse rye breads.
The cutting thickness can be adjusted on the analogue display, even during the slicing process, thus allowing for precise control of the Sitec 2000.
The discharge belt with all-round access then enables rapid removal of the sliced bread.
This flexibility makes the Sitec 2000 a true all-rounder capable of meeting a wide range of requirements.