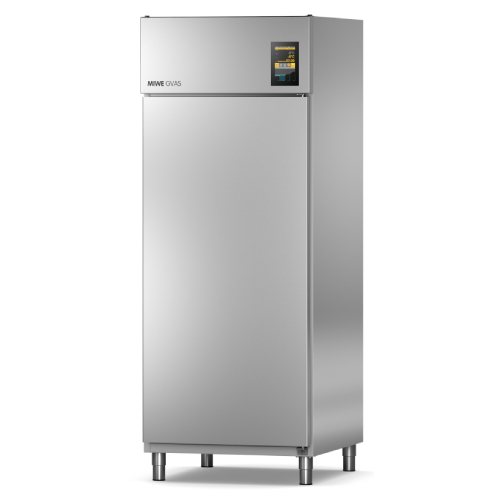 MIWE GVAS fully automatic proofing cabinet
The MIWE GVAS is a fully automated proofing cabinet on a small footprint. The cabinet offers all process steps from proofing, proofing retardation, fast cooling, proofing interruption or stiffening via the easy-to-use MIWE TC touch control.
This is unit is ideal for bringing in pre-cooled goods of almost any size from large volume pastry products to bread baskets. Just like its larger companion, the MIWE GVA, this machine is intuitive, safe and reliant to use. Its intelligent control system even calculates the ideal processing times, allowing the proofing processes to be started at any time.