Bakery Combinations is always up to something new. Check out our events page to see what we're up to and follow us on Instagram or LinkedIn to stay updated!
THE WORLD'S LEADING TRADE FAIR FOR THE BAKING AND CON-
FECTIONERY INDUSTRY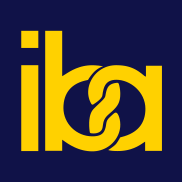 Our suppliers will proudly display their equipment at the IBA 2023 in Munich at several stands during this exciting Expo.
22-26 Oct 2023
Fairground Munich
We will be playing a supporting role and are happy to welcome you there!